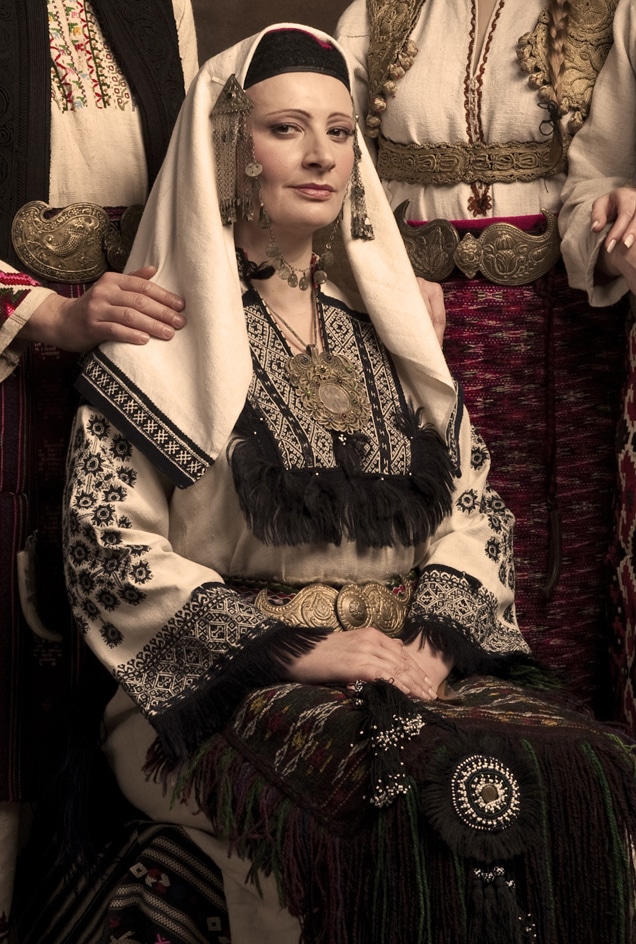 Svetlana Spajić
Serbian Singing
Svetlana Spajić, a native of Loznica, Serbia, began performing publicly in 1993 with Paganke, as its youngest member. Paganke (The Pagan Women) was a pioneer Belgrade group formed in the 80s which preserved ancient Serbian a cappela village singing.
In the age of 24 Svetlana Spajic was chosen among five best voices of the Balkans and became a member of the First Inter-Balkan Traditional Orchestra founded in Thessaloniki in 1995 by Nikos Valkanos. As its youngest member Svetlana performed together with some of the greatest names of traditional music such as Yanka Rupkina from Bulgaria, Ihsan Ozgen and singer Gynul Akyz from Turkey, and Ksanthipi Karathanassi and Christos Zotos from Greece.
International release of Žegar Živi (produced by Andrew Cronshaw, Cloudvalley, 2008), an album of traditional songs which Svetlana Spajić recorded with the last authentic singers of the Serbian minority in Dalmatia (Croatia), was chosen among the fifteen best world albums in 2008 by the European Music Charts international jury. The album has been praised as the most significant project in the area of preservation of musical heritage in the territories of former Yugoslavia in the last decade, and has met with high critical acclaim in many British and European media.
Her project, the Svetlana Spajić Group, features Serbian polyphony with a broad repertoire of the oldest Serbian songs, employing authentic vocal techniques, idioms and ornaments such as "cutting" singing from Bosnia, mountain shaking songs, groktalica, ganga, and tender ancient ballads from Eastern Serbia.
Svetlana performs and gives lectures in her country and abroad, teaches young groups and helps several old village singing groups. What is unique in Svetlana's work is that she is perhaps the only singer of the younger generation who was mastered the Serbian spoken language and its numerous idioms and dialects, being recognized and accepted by the authentic village singers of the oldest generations. She will not sing any song nowadays without permission of the original singers. She is also deeply motivated to understand and convey when and where something is sung and why. "I was never told by my teachers, 'You sing well…' Such thing doesn't exist in the ancient epic world. Either you testify to the truth or not."
Svetlana performs and collaborates with some of the best traditional artists in Serbia. Since 1993 she has been singing with Bokan Stanković, a renowned Serbian multi-instrumentalist, singer and bagpipe player, mastering ancient na bas ballads from Eastern Serbia with him. Together they have visited many villages in Eastern Serbia singing, dancing, playing, and making friends with dozens of the best regional village singers.
Svetlana has collaborated and performed extensively in institutions and venues throughout Europe and in the U.S. In 2015 she founded and continues to direct the Belgrade-based Retnik festival, which connects traditional performers of the oldest and youngest generations.
Click here to read more about Svetlana and her Group. Article is on page 17.