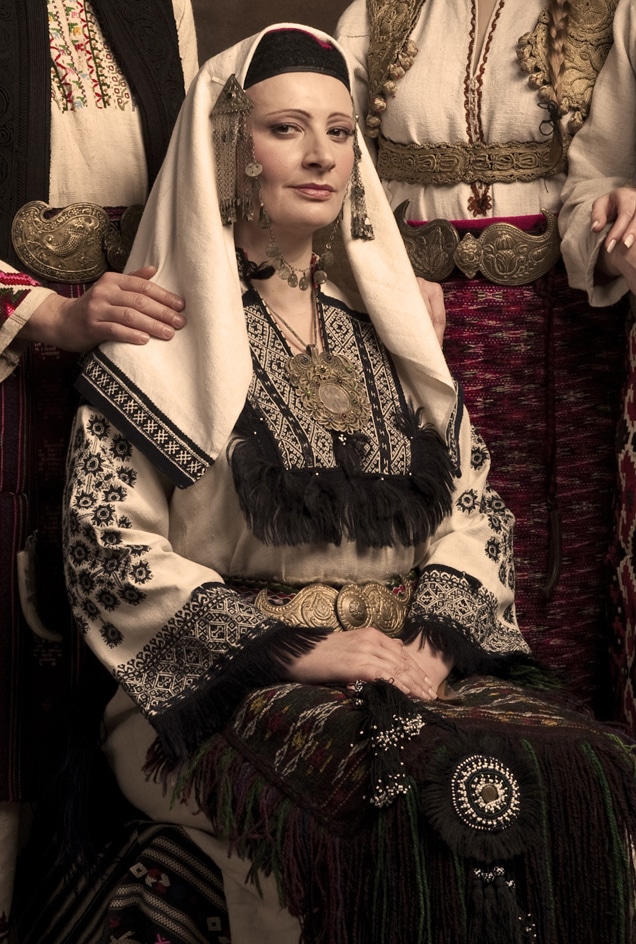 Svetlana Spajić
Serbian Singing
Svetlana Spajić, a native of Loznica, Serbia, began performing publicly in 1993 with Paganke, as its youngest member. Paganke (The Pagan Women) was a pioneer Belgrade group formed in the 80s which preserved ancient Serbian a cappella village singing. At the age of 24 Svetlana Spajic was as one of the five best voices of the Balkans and became a member of the First Inter-Balkan Traditional Orchestra, founded in Thessaloniki in 1995 by Nikos Valkanos. As its youngest member Svetlana performed together with some of the greatest names of traditional music such as Yanka Rupkina from Bulgaria, Ihsan Ozgen and singer Gynul Akyz from Turkey, and Ksanthipi Karathanassi and Christos Zotos from Greece.
International release of Žegar Živi (produced by Andrew Cronshaw, Cloudvalley, 2008), an album of traditional songs which Svetlana recorded with the last authentic singers of the Serbian minority in Dalmatia (Croatia), was chosen as one of the fifteen best world albums in 2008 by the European Music Charts international jury. This album has been praised as the most significant project in the area of preservation of musical heritage in the territories of former Yugoslavia in the last decade, and has met with high critical acclaim in many British and European media. Her project, the Svetlana Spajić Group, features Serbian polyphony with a broad repertoire of the oldest Serbian songs, employing authentic vocal techniques, idioms and ornaments such as "cutting" singing from Bosnia, mountain shaking songs, groktalica, ganga, and tender ancient ballads from Eastern Serbia. Svetlana performs and gives lectures in her country and abroad, teaches young groups and helps several old village singing groups.
What is unique in Svetlana's work is that she is perhaps the only singer of the younger generation who was mastered the Serbian spoken language and its numerous idioms and dialects, being recognized and accepted by the authentic village singers of the oldest generations. She will not sing any song nowadays without the permission of the original singers. She is also deeply motivated to understand and convey when and where something is sung and why. "I was never told by my teachers, 'You sing well…' Such thing doesn't exist in the ancient epic world. Either you testify to the truth or not."
Svetlana performs and collaborates with some of the best traditional artists in Serbia. Since 1993 she has been singing with Bokan Stanković, a renowned Serbian multi-instrumentalist, singer and bagpipe player, mastering ancient na bas ballads from Eastern Serbia with him. Together they have visited many villages in Eastern Serbia singing, dancing, playing, and making friends with dozens of the best regional village singers. Svetlana has collaborated and performed extensively in institutions and venues throughout Europe and in the U.S. In 2015 she founded and continues to direct the Belgrade-based Retnik festival, which connects traditional performers of the oldest and youngest generations. Facebook Click here to read more about Svetlana and her Group. Article is on page 17.
November 2022 Online Course Description | Songs of Crnuća, Serbia
Olga Krasojević is recognized as one of the best traditional singers in Serbia. She was born in 1938 in the village of Gornja Crnuća at the foot of Rudnik mountain, in central Serbia. As a member of the singing group Crnućanka, from the village of Crnuća, in which she has been a member for more than half a century, she made the name of her village well known all over Serbia, the former Yugoslavia, and abroad. Her artistic path and development are intrinsically linked to this group. With incredible ease she passes on to the younger singers what she has been memorizing and studying since she was a child, singing and perfecting for decades, be it old wedding songs (svatovski glas) harvest songs (žetelački glas) or one of many exceptionally beautiful songs na bas. Her earnest approach and profound understanding of tradition, her dedication, kindness, strength, endurance, and the joy of life, are some of the qualities of this exceptional woman and artist. We are thrilled that Svetlana has given us the opportunity for you to meet and learn from Olga in person.
Svetlana and Olga have been close friends for many years and have sung together on countless occasions. They have made the most of every moment they spend together, singing and profoundly enjoying each other's company. The pride and confidence Svetlana received after mastering a bunch of songs from just one village and singing them alongside a true grandmaster are huge, while this gained experience has also been of great help to her in adopting the songs from neighboring regions in Serbia.
For our first class (November 5), Olga will share an old wedding song from Crnuća village. The second and third classes (November 19 and 20) will be led by Svetlana, where she will teach two more types of songs from the village of Crnuća: a harvest song, and a love song na bas. Students will learn three songs from the same village that are very different in their form and manner of singing. Class materials will be provided online ahead of the workshop.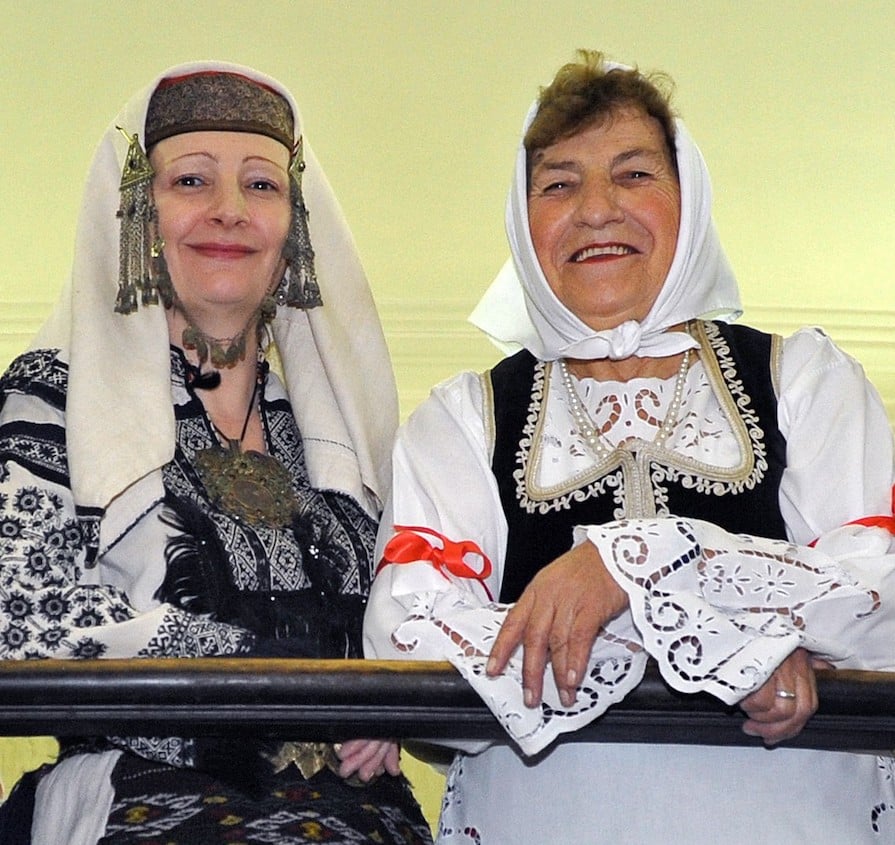 Watch: "Zumba," a humorous song performed by Olga Krasojević and Svetlana Spajić Group