Welcome
The East European Folklife Center (EEFC) was established in 1982 through the love and dedication of a core group of musician and dancers. Today, this ever-growing and expanding organization brings together an inclusive, celebratory, and welcoming global community of passionate amateurs and professionals, to respectfully share the richness and complexity of Balkan music, dance, and cultures.
Find out all about our annual East and West Coast Balkan Music & Dance Workshops, affectionately known as Balkan Camp. Learn about the EEFC: how we are structured, how to become a member and where you might apply your expertise as a volunteer. Remember to subscribe to the EEFC email Newsletter and get monthly news delivered directly to your inbox.

Online Classes
Missing Balkan camp? EEFC is excited to sponsor exciting live online class series, taught by our beloved workshop teachers.

Special Event!
As a part of our effort to reflect and act upon inequality and racism in our society, the EEFC is honored to host a special event on November 19: Music & Prisons: A BLM Conversation, with longtime Balkan camp teacher Matt Moran and moderated by EEFC board member Maclovia Quintana. More information and registration link here.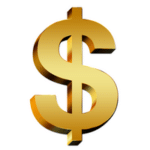 December 29th, 2019
Note: This information is extracted from the 2019 Annual Report and is presented here for convenience. The East European Folklife Center has an operating surplus of $1,000 as of September …
Read More