Meet the Board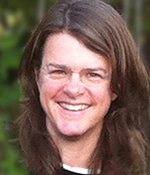 Corinna Snyder, Brooklyn, New York
President, Board Liaison, Family Liaison. Committees: administrative, financial, and programming. Term: 9/2011 —
My primary focus this term is to continue the Board's efforts to establish strong operational processes and systems that will sustain the organization for years to come. As always I am dedicated to keeping our lines of communication open with our extended community of campers, staff, teachers, lovers of Balkan music and dance, and other ethnic and arts organizations. I have been attending EEFC workshops since 2008, and started bringing my kids with me in 2011. I sing and play Balkan music in Brooklyn, New York, I hold a PhD in cultural anthropology, and I work as a director of organizational learning and development at an enormous consulting firm.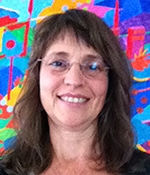 Elena Erber, Red Hook, New York
Marketing & Communications Committee Chair. Term: 9/2013 —
A relative newbie to the dance and music world, Elena's first visit to camp in 2007 ignited her passion for all things Eastern European and has led her to pick up the accordion, join a band, and get out on the dance floor whenever possible.
As a Board member she is pleased to bring both her newfound enthusiasm and her 35 years of marketing and communication experience to the position.
In her professional work she has a reputation for thinking out of the box. This perspective, coupled with her skill as a designer, communicator, and organizer, has made her an integral member of many successful teams. Working primarily for nonprofit organizations, her passion for improving the world has had many opportunities to flourish. Her enthusiastic and open-hearted approach to the collaborative process has endeared her to a wide range of clients and colleagues, ensuring a positive and fulfilling journey to a common goal.
Elena's work life is complemented by and sometimes integrated with her other activities and roles, which include being a wife, mother, friend, designer, fiber artist, musician, entrepreneur, educator, volunteer, and gardener. She lives in Red Hook, NY, with her artist husband Bernard Greenwald.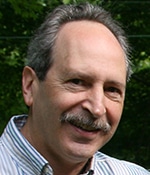 Noel Kropf, Garrison, New York
Vice President, Secretary, Technology Committee. Term: 1/2015 —
I am an avid dancer, singer, and sometime fiddler. I live with my wife and two daughters. We all love Balkan music and dance and this is our primary community.
I started folk dancing in 1969. Arriving in New York City in 1976 I studied Balkan singing, performed in two folk dance troupes, traveled to Yugoslavia and Poland. Around 1979 I attended EEFC camp at Mendocino and was hooked. I have attended nearly every EEFC camp on the East Coast and am a lifetime member. I've worked on the EEFC online discussion list (listserv) since 1993. I have volunteered at the NYC Golden Festival since 2005, and have been on the Golden Fest organizing committee for the past 8 years.
I am Treasurer of my homeowners' association. I have served on the boards of this association and several community groups. I have volunteered as webmaster for groups including Sierra Club NY, EEFC and Golden Fest. I work as a software developer.
I will work to help our EEFC fulfill its mission, to enable the rich experiences that happen at our camps and related events.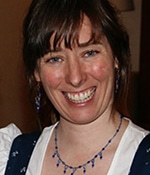 Amy Mills, Alexandria, Virginia 
Fundraising Chair. Term: 9/2013 —
Amy Mills has been involved in folk dancing since she was a child, growing up in a small town in New Mexico. She first attended the Mendocino Balkan camp in 2000, where she was thrilled to discover other people her own age involved in Balkan culture. These experiences have compelled her to focus on how to keep our community thriving by including new people, making Balkan culture accessible, and nurturing the amazing connections we already have. Amy works at the Western Folklife Center in Elko, NV, where she is the programs coordinator and manager of the National Cowboy Poetry Gathering. She has previously worked for Northwest Folklife in Seattle, WA, and was a member of the Balkan Festivals Northwest board from 2005-2013. She lived in Bulgaria and Romania in the late 1990s, and has earned degrees in anthropology, folklore, history, and international studies.


Melinda Russial, Santa Fe, NM
Vice President. Term: 10/2016 —
After two decades of immersion in classical clarinet, I wandered into the 2015 Mendocino workshop and felt like I heard music for the first time. The sounds of the Balkans ricocheting around the redwoods was mesmerizing enough, but I was captured just as much by the unique and welcoming qualities of the EEFC community.
I am currently the music teacher and program director at the United World College - USA and am a member of the Contemporary Music Program faculty at Santa Fe University of Art and Design. I have taught in the arts and humanities in classes ranging from elementary school through college, and I have worked in administration at a variety of arts and education nonprofits. My teaching and research interests include experiential education in the arts and expansion of the American music education paradigm through folk and contemporary musical traditions.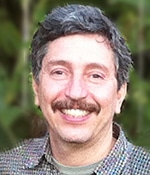 Demetri Tashie, Jackson Heights, New York
Program Committee Chair. Term: 9/2008 —
Demetri Tashie is a musician who plays, among other instruments, lauoto and zourna, and has attended many EEFC workshops on both coasts. He has been a longtime mover and shaker with the Greek American Folklore Society (GAFS) and is currently on their board. He is also a judge for the FDF and HDF Greek festivals. He lives in Jackson Heights, NY, and is a graphic designer.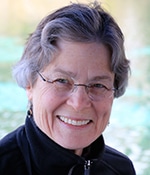 Barbara Uhlemann, St. Louis, Missouri
Treasurer, Finance Committee Chair. Term: 9/2015 —
I have attended Balkan Camp since the early 1990's.  In addition to the excitement of participating in the classes, evening dance parties, and some of the many other activities and events that happen during that week, I am deeply moved by the friendliness, generosity and camaraderie that are also part of the Balkan Camp experience.  For the last seven years my husband and I have had the pleasure of bringing our grandchildren to East Coast camp with us and of watching them participate with the greatest enthusiasm.  I am grateful to all those who have worked so hard in the past to make Balkan Camp a reality, and watching our grandchildren and other young people at camp come to love Balkan music and dance, develop deep friendships and grow in self-confidence makes me want to do what I can to help ensure the future of this amazing organization.