The Staff
Meet the EEFC Staff
Administrative Staff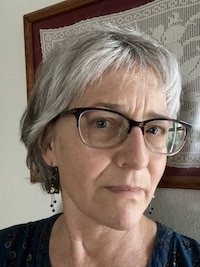 Rachel MacFarlane, General Manager
I have been intrigued by Balkan languages, folk music, and domestic arts for many years. I studied Russian in high school and went on to obtain a degree in Slavic Languages and Literatures with an emphasis in Balkan languages; later I worked for a number of years as a Slavic librarian at the University of Illinois Urbana-Champaign and the University of Chicago. My passion-driven activities have included performing with groups such as Seattle's Radost Folk Ensemble and the San Francisco Bay Area's Macedonian folk band Debela Mačka, the construction of Balkan folk costume reproductions, translation and transcription of Balkan folk song lyrics, creating beaded-crochet snakes, and exploring Balkan and other international cuisines. I have served as EEFC's General Manager and Program Director for many years. In addition to my managerial duties, I have cut my editorial teeth with the EEFC, having been on the
Kef Times
production staff since its inception, and as a member of the
Forum Folkloristika
editorial team. I have also been a contributor to the Forum's "Balkan Savories" culinary series. I reside in Oakland, California, where I played baritone horn for over a decade with the Bay Area's Brass Menažeri Balkan Brass Band. I continued my excellent Balkan brass adventures for another decade with Fanfare Zambaleta.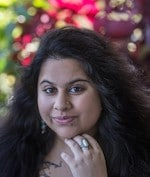 Amita Vempati, Marketing & Outreach Manager
As a lifelong performer and lover of art from all around the world, I began studying Indian Classical music when I was six and had added Indonesian, Middle Eastern, and Central Asian traditions by the time I graduated college. Since then, I have had musical adventures ranging from drumming at Mongolian New Year events, going viral in Tajikistan, and—importantly—ending a business dinner in Belgrade by singing Romani and Russian songs with the house band. After that memorable evening and with a budding love of Balkan arts and culture after a few trips to the region, I dedicated part of a 2019 vacation to Bulgaria to learn the basics of Bulgarian choral singing with the Stefan Kanev choir.
Just a few songs convinced me to join the Washington D.C.-based Orfeia ensemble in early 2020, where I am fortunate to study with the esteemed Bulgarian singer Tatiana Sarbinska. I am excited to continue exploring Eastern European folklife and am honored to support others' forays into this beautiful world through my work at EEFC.