The Staff
Meet the EEFC Staff
Administrative Staff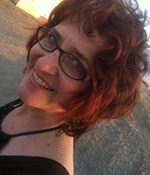 Rachel MacFarlane, General Manager
I have been intrigued by Balkan languages, folk music, and domestic arts for many years. My activities have included performing with groups such as Seattle's Radost Folk Ensemble and the San Francisco Bay Area's Macedonian folk band Debela Mačka, the construction of Balkan folk costume reproductions, translation and transcription of Balkan folk song lyrics, creating beaded-crochet snakes, and exploring Balkan and other international cuisines. I have served as EEFC's General Manager and Program Director for many years.
In addition to my managerial duties, I have cut my editorial teeth with the EEFC, having been on the Kef Times production staff since its inception, and as a member of the Forum Folkloristika editorial team. I have also been a contributor to the Forum's "Balkan Savories" culinary series.
I reside in Oakland, California, where I played baritone horn for over a decade with the Bay Area's late, lamented Brass Menažeri Balkan Brass Band. I have continued my Balkan brass adventures with Fanfare Zambaleta.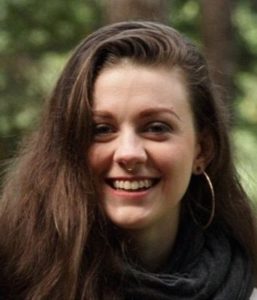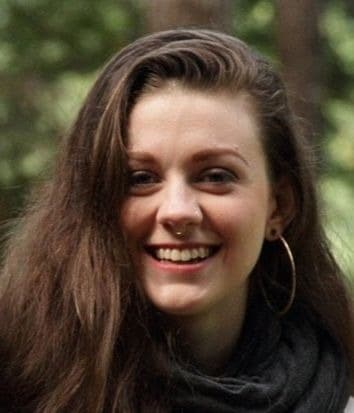 Jenna Shear, Manager of Marketing and Development
I was born into a family of Balkan folk dancers and have been a part of the EEFC's Balkan Camp community since childhood. As a camp kid, I've had the wonderful experience of learning "the village way." Most of my childhood memories involve Balkan music and dance—watching my mother practice with her band, Izgori, twirling a shmata to cool down my parents and their friends at Tomov Ensemble rehearsals, playing doumbek in Marlis's kids' class, and watching Esma Redžepova perform at Ramblewood. My "Balkan world," as my teenaged self referred to it, was an essential part of my life, but I didn't know how to integrate it into my other dance endeavors until I discovered Tribal Fusion Bellydance while attending Barnard College. This conglomerate style of bellydance allowed me to pepper my work with both my Western dance technique and with Balkan movement, aesthetics, and style. I currently teach traditional and Tribal Fusion style bellydance at Saffron Dance in Arlington, VA.
My career with the EEFC includes volunteering as a social media specialist, becoming an Administrative Assistant in 2017, and finally, graduating to the role of Manager of Marketing & Development in 2018. It is an honor and privilege to serve the community that shaped so much of my life.
Workshop Support Staff
Corinne Sykes, Mendocino Site Manager
(biography and picture coming soon)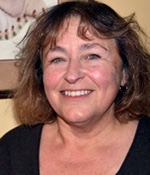 Nancy Butowski, Iroquois Springs Site Manager
I have loved dancing all of her life, spending my early years through high school taking dance lessons two to three times a week, signing up for every kind of dance class that was offered. In college, I switched my dance energy to karate, and it wasn't until I moved to Pensacola, Florida, that I was introduced to international folk dancing. After my first night at the University of West Florida's folk dance group, my thought was, "where has this been all of my life?" I was immediately hooked! Since then, for me it has been a long, wonderful journey exploring music and dance. I had fantastic opportunities to dance on the West Coast in the early 80s, enjoying Aman, Mendocino, and many other California workshops. Moving to the East Coast provided me additional fun and learning at Buffalo Gap, Ashokan (the first East Coast Balkan camp), and many years at subsequent East Coast Balkan camps. There were many years when career and family were my top priority and folk dancing took a backseat, but once my daughter turned 4 years old we started attending camp annually.
I consider myself lucky to have worked over the years in a variety of work-exchange positions at East Coast Balkan camp, starting in the kitchen, then working as the Ride Coordinator, Administrative Aide, Site-Manager-in-Training, and finally as Site Manager. These opportunities gave me important insights into how camp runs, grows, and changes. Although overseeing the day-to-day logistics of East Coast camp is a big responsibility, I am always amazed at how everyone works together to ensure a wonderful week-long music and dance experience. I am thankful for the amazing gathering of folk dancers, singers, and musicians—such talent! It's no wonder it gives a person the energy to learn, dance, and play from morning till the wee hours of the next morning—and continue on for a whole week!
In my everyday life, I work as a fishery biologist with the Maryland Department of Natural Resources and as a reading and math tutor. I love the outdoors and nature and spend many happy hours a week walking my two dogs along the Chesapeake Bay. Besides dancing, I enjoy playing the pennywhistle and trying my best at the fiddle (not an easy instrument to pick up as an adult). I swim, take yoga classes, and quilt as often as I can.