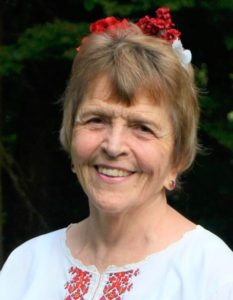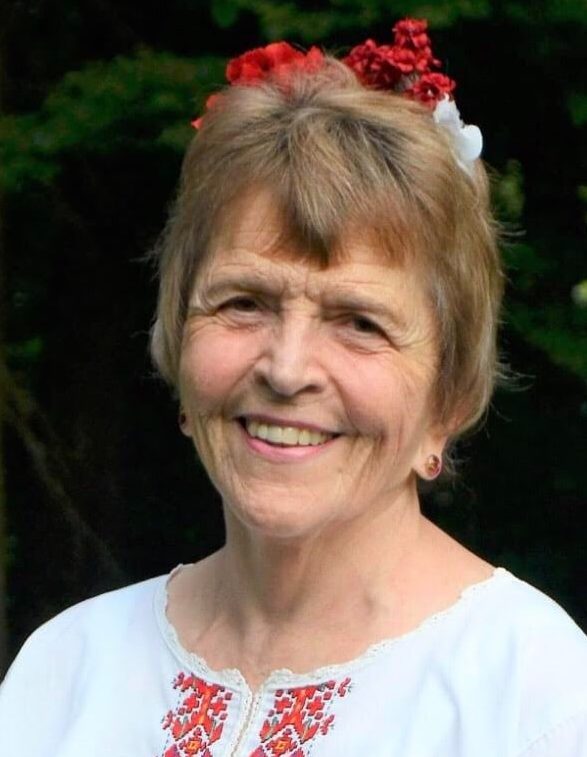 Susan Kraatz Anderson of King of Prussia, PA, died on August 14, 2019, of gallbladder cancer after a two year struggle with the disease.
Susan was born in Seattle, Washington, on January 12, 1945 and graduated from Mount Holyoke College, where she majored in physics and minored in Russian and mathematics. She was also part of the balalaika orchestra there, which first ignited her love for international folk music. Susan later earned an M.Ed. at Temple University and taught physics, astronomy, and math at Harriton High School of Lower Merion. She also directed the theater group and coached the girls' track team there.
After leaving Harriton, she studied computer programming and founded American Financial Systems, Inc., a computer software development firm. "Broker's Notebook," her primary product, had customers in 40 states and abroad. Along with her primary interests in things scientific, music and international folk dancing provided her "spice of life." From 1992 she was actively involved in the folk dance community as a dancer and musician. She taught folk dancing to many groups, schools, and colleges in the Philadelphia area. Susan was a member of the Heritage Dance Association and directed its Annual Dance Festival from 1990 through 1996. She also served as president of the Folk Dance Council of the Delaware Valley for many years.
Playing seven musical instruments, including the Thracian and Macedonian gajdas (bagpipes), she led a local folk dance orchestra, the International Folk Sounds (IFS), from its formation in 1995. This group has performed at the Philadelphia Folk Festival, Spring Gulch, Turtle Dove, and numerous other folk dance parties from Delaware to Massachusetts. In addition to the IFS, she formed Ajde, a smaller ensemble that focused on a similar musical genre. Both provided a core for the monthly open music jam held in her home in Upper Merion. Not content with all that, she often co-led another musical group, SPUDS, that plays primarily for contra dances.
In 2002, Susan joined The Fiddlekicks, an Appalachian clogging group which danced at festivals as far away as London. To stay in shape for such a frenetic regimen, she was a jogger for nearly 50 years.
As well as playing and dancing, she also sang. Susan led Svitanya, an all-female a cappella group whose repertoire features mostly Eastern European songs and ballads. In 2013, they toured Bulgarian festivals, appeared on national television, and performed at a farewell concert at the American Embassy in Sofia.
Susan attended the East Coast EEFC workshops from the early 90s, where she was always actively involved. She was one of only two women playing the bagpipe at camp and was a proud student of Vassil Bebelekov – her favorite gajda instructor. Her dedication and love for the East Coast annual Balkan Camp, coupled with her big heart, prompted her to sponsor numerous promising musicians, singers and dancers to attend camp over the years.
Her and husband Don's love affair with alpine skiing and racing took them to 104 resorts in North America, South America, and Europe. They were members of the Main Line Ski Club Racing team for three seasons. Susan was also an expert swimmer, water skier, scuba diver, and also did construction, carpentry, plumbing, and electrical wiring. Sue generously contributed to many causes, including serving as a docent for the Elmwood Park Zoo in Norristown for 13 years.
In October 2018, in spite of being under chemotherapy, she hiked in Mongolia for over two weeks to catch a glimpse of snow leopards and to help with research to protect this endangered species. In January 2019 at the 70+ Ski Club's annual outing in Okemo, Vermont, she not only won Gold in her age group racing division, but also the designation "Fastest Woman on the Mountain"!
Truly a "woman for all seasons," Susan's immense talents were always hidden by her modesty.