EEFC 2017 Spring Board Meeting Message from the President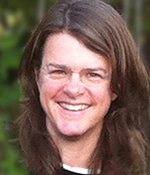 Greetings Friends,
The EEFC Board just held its Spring meeting, and at the meeting I told the Board I would like to step down from my role as President. They accepted my resignation, and asked Melinda Russial, our Vice President, to step in as acting President for the remainder of my term. The board will hold a formal election for the position when the new term begins in September.
I will continue on as a board member, and Melinda will take on the responsibilities of President, which include convening and leading the Board's monthly calls and twice-yearly two-day meetings, leading the Administrative Committee, which is responsible for the overall operations of the organization, including supervising our staff, and perhaps most importantly, keeping the future in sight, and helping the organization and our community make strategic decisions that will ensure a sustainable future that can deliver on our mission, and achieve our vision, for years to come.
I owe an enormous debt to everyone in our community—past and present campers, members, and financial supporters, past and present board and committee members, full, part—time and contracted staff and teachers, work exchanges and volunteers—who shared with me their hopes and concerns, their suggestions and their cautions, their time and their energy, and their guidance and coaching, during my 5 years in this role. In that time I faced my fair share of difficult decisions, and keenly felt the responsibility inherent in making decisions that would impact our entire community. I needed to hear as much as I could from as many of you as I could, and you came through. Thank you.
Please extend that same generosity to Melinda, who will be at both Mendocino and Iroquois Springs this year, and who I know is looking forward to connecting with as many of you as she can. She brings great experience as an arts administrator, an educator, a musician, and a camper to this interim position, and I know it will serve her well. You can reach out to her via email sent to board@eefc.org will go directly to her.
Let me also make a plug for contributing your time and energy to the organization, either as a board or a committee member. I think there is a misconception that the only way to serve on the board or on a committee is to agree to give HUGE amounts of your time and energy, to slog through tedious operational tasks, with little to no return. Untrue! Take a look at this page on the website for more info about joining the board, and this one about committees, and reach out to board members who either chair or sit on those committees to learn more about what they do and how they work.
With gratitude and thanks,
Corinna Škėma Snyder