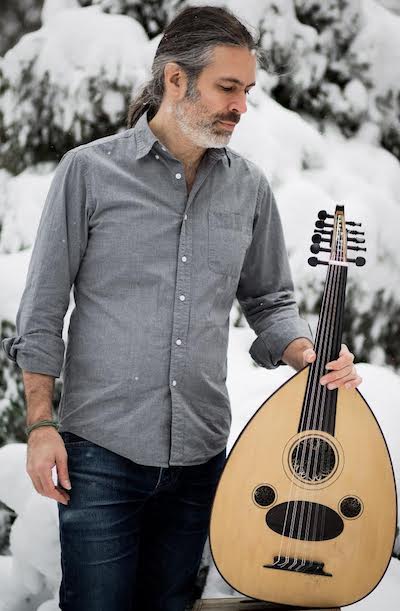 Adam Good
Macedonian Tambura, Makam Theory
Adam Good is a graduate of the Berklee College of Music in Boston. With a foundation in jazz guitar, his interest in the music of Eastern Europe and Turkey began in the mid-90s.
His talent on tambura, Turkish ud, guitar, and knowledge of Turkish makam have made Adam a fixture of New York's Balkan and Middle Eastern music scenes. He plays regularly with the ensembles Sherita, Dolunay, Pontic Firebird, and with clarinet master Souren Baronian's ensemble Taksim. His self-released CD, entitled Dances of Macedonia and the Balkans, features several of his folk compositions alongside familiar melodies. Adam lives in Brooklyn and regularly teaches in the New York City area.
Website: www.adamgood.com
Facebook: www.facebook.com/adamgood
CDs: CD Baby
Class Description | Macedonian Tambura
Beginners are welcome.
We will perform at the Student Concert.
Repertoire will be traditional Macedonian, in the style of "Izvorno"-type recordings and performance.
The class will focus on right hand technique and repetition of ornamentation that leads into the piece.
Repertoire will be taught by ear at a fairly rapid pace.
Really, beginners and all levels are welcome. I find something for everyone to work on at their current level and help them move forward.
Class Description | Makam Theory
Beginners are welcome.
Class is open to Instruments and vocalists.
The Student Concert/Student Ensemble Party is optional, and the class will decide wether we perform.
Repertoire will focus on Turkish/Ottoman makam theory using compositions from mostly 19th Century composers.
Class will learn makam through guided taksim melodies. By the end of the week, students will know the seyir/musical path of several makams.
Repertoire will be taught by ear at a fairly rapid pace and using sight reading charts.