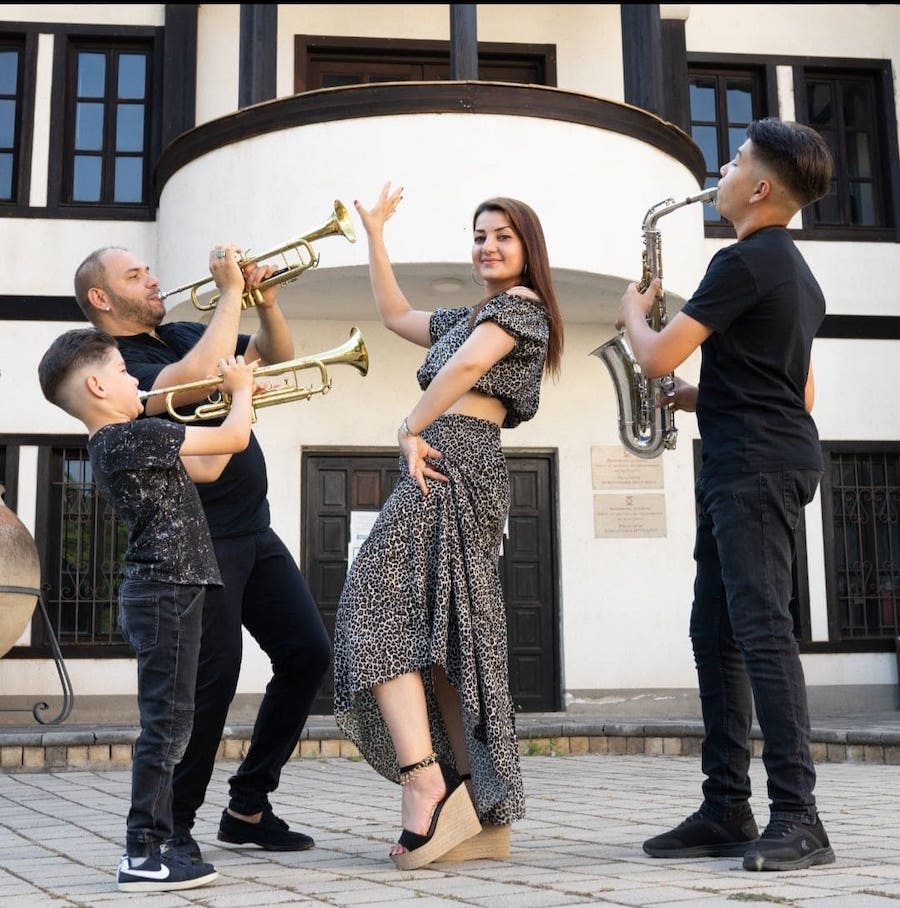 Bergen Alimova
Macedonian Romani Dance
Bergen Alimova was born in Štip, North Macedonia, in 1990 and grew up in the sprawling Romani neighborhood there surrounded by many musicians and dancers. In the 1990s her uncle taught dance to Romani teenagers (including Bergen's 3 brothers) in the Kulturno Umetničko Društvo "Nevo Dživdipe" (Cultural Art Club "New Life"). Bergen began dancing at the age of 9 in family settings, watching her uncle and brothers. She has a large repertoire, including line dances from the Maleševo region of Eastern Macedonia, pan-Macedonian line dances, and Romani line dances performed by community members at weddings and other large celebrations. She is also a graceful solo čoček dancer.
In 2019 Bergen and her husband Nizo Alimov (a talented and versatile brass musician who has taught at EEFC workshops) hosted the YAMMS (Young American Musicians to Macedonia and Serbia, formerly Čocek Nation) band for a residency in their home. Bergen taught the group several dances and choreographed a procession and performance in the center of the city of Štip, which was a historic occasion.
Bergen, a patient and precise instructor, is excited about sharing her community's dances with EEFC workshop attendees. She will present a variety of line dances done by the Romani community in Štip, and also illustrate the styling of solo čoček. Nizo and American friends will help with English translation. Bergen speaks Romanes, Turkish, and Macedonian.