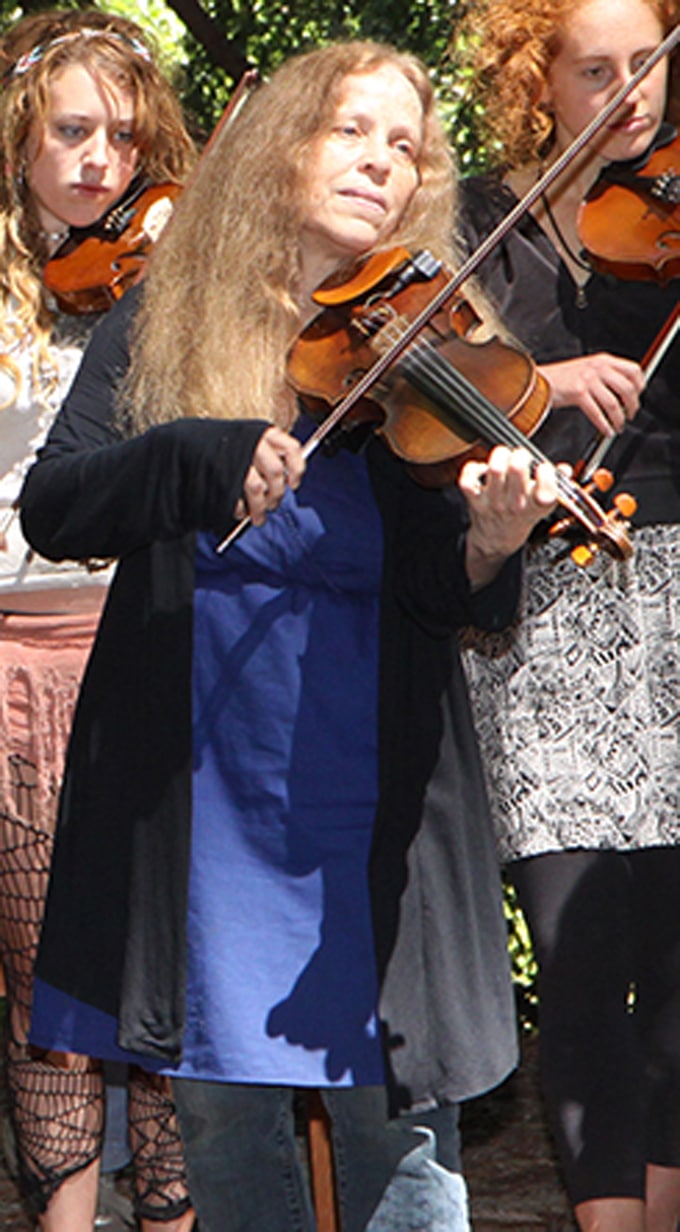 Beth Bahia Cohen
Pontic Dance Set
Beth Bahia Cohen is of Syrian Jewish and Russian Jewish heritage. Inspired early by the sounds she heard at family gatherings, she later studied with master musicians from Hungary, Greece, Turkey and the Middle East. She plays the violin, various Greek lyras, the Turkish bowed tanbur and more.
A major focus of Beth's for many years has been Greek violin, which she plays at dance symposiums, festivals, concerts and weddings. Beth performs with Ziyiá, Orkestra Keyif, Édessa, and many others.
She is on the World Music faculty of Tufts University and has been the recipient of many grants, including the Radcliffe Bunting Fellowship. Beth performs and teaches throughout the U.S. and Europe, including solo "Art of the Bow" performances.
She teaches privately in her studio in Watertown, is an Applied Music faculty member in the World Music Program at Tufts University, and teaches ensemble workshops of Balkan and Middle Eastern music throughout the U.S., Europe and Canada.
Beth was featured in our Kef Times Spring 2009 issue. She lives in the Boston area.
Website and CDs: bethcohen.com