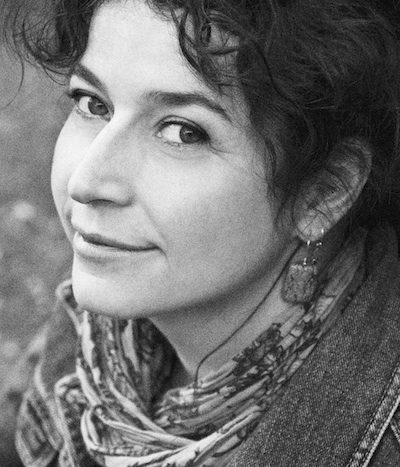 Brenna MacCrimmon
Turkish Singing
Brenna MacCrimmon has been learning and performing the music of Turkey and the Balkans since 1984. She has worked with Turkish and Macedonian groups in Toronto over the years and has made frequent trips to Turkey and environs to absorb the music and culture. The longest such trip lasted from 1995 to 2000. Brenna has taught Turkish and Macedonian singing at both our Mendocino and Iroquois Springs Balkan Music & Dance Workshops, Balkanalia!, as well as numerous other workshops for theater groups and interested parties in various places around North America, Europe and Japan. Her recordings include Karsilama (with Turkish Rom clarinetist Selim Sesler), Ajde Mori (with Muammer Ketencoglu and friends) and Kulak Misafiri. As a guest musician she has recorded and performed with Baba Zula and djShantel, and was featured in Crossing the Bridge, Fatih Akın's 2005 documentary about the Istanbul music scene. She enjoys strumming Macedonian tambura and "türkülele" and loves singing with the San Francisco-based band Édessa. Brenna lives in Toronto, Canada.
Website: greengoatmusic.ca
CDs are available at: CD Baby.