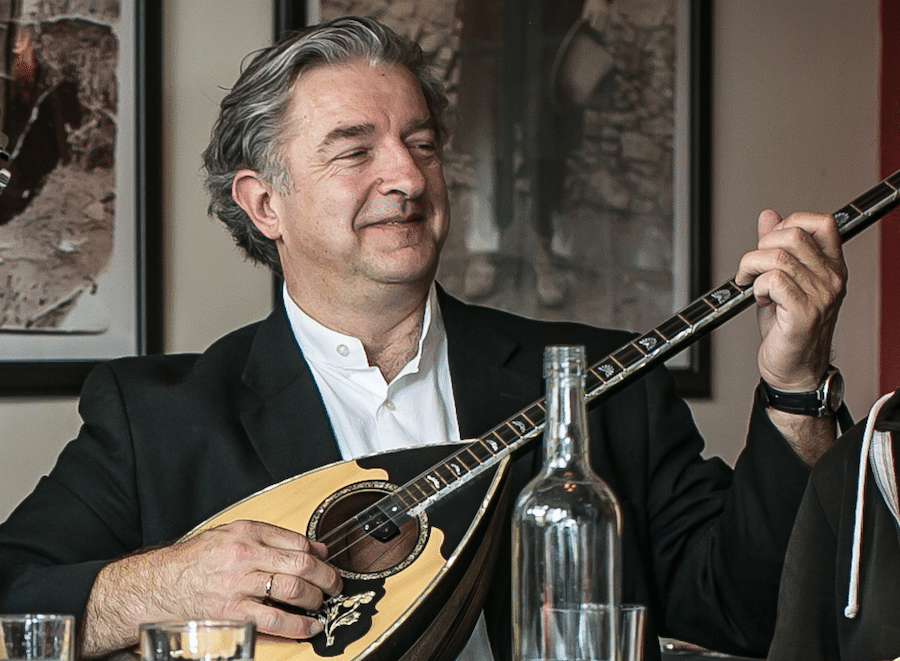 Christos Govetas
Greek Singing
Christos Govetas was born in the village of Proti, in the province of Serres in Greek Macedonia. After emigrating to Boston in 1978 he joined the Rebetiko band Taxími as a bouzouki and baglama player and their main vocalist. Since then he has played classical Turkish music on the oud and bendir with The Eurasia Ensemble; Greek, Turkish and Arabic music with Karavani; and regional Balkan music with Tito's Revenge and Akshambelah in the Boston area.
He has performed extensively in the U.S., Canada and Europe, and for over two decades has taught and performed Greek regional music at EEFC Workshops on both coasts. Currently he is a member of the nationally-known band Ziyiá. He performs regularly with the Rebetiko group Pasatempo in the Seattle area, as well as with his family band, Drómeno. Christos has recorded extensively, including with Ziyiá, Pasatempo and Drómeno, as well as with Stanley Greenthal and Heiner Goebbels. He is featured on Bill Frisell's Grammy-nominated recording, Intercontinentals. In 1999, Christos was awarded a Folk Arts Fellowship in recognition of his outstanding contributions to the preservation of Greek cultural traditions in music. He and his wife Ruth Hunter are also the recipients of the Ethnic Heritage Council's Gordon Ekvall Tracie award of 2017.
Christos lives in Seattle, WA.