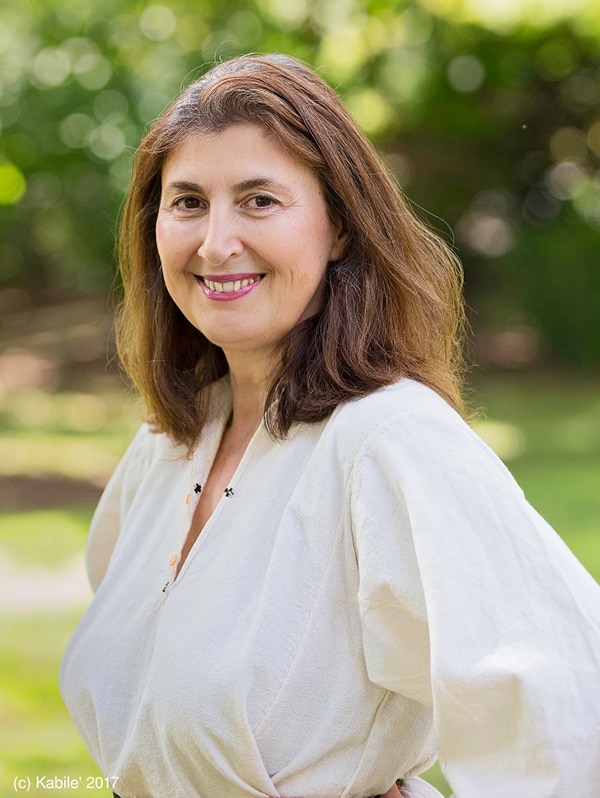 Donka Koleva
Rhodope & Thracian Bulgarian Singing
Donka Koleva is a vocalist prized for her rich, clear and melodic voice. A graduate of the Folklore High School in Shiroka Luka, she worked as a soloist with the Sliven Ensemble for three years. She then directed the chorus of the Sopot Ensemble, and soloed with the wedding band Rozova Dolina.
In 1994, Donka started recording with the National Radio and Television in Bulgaria. In 1997, her recording of "Javore" was song of the year. Since she moved to U.S. in 1995, she has taught and performed traditional and arranged songs from Bulgarian Thrace and the Rhodopes at Balkan camps on both coasts. She has taught many workshops and private lessons across the U.S. and Canada to well-known singing groups such as Kitka, Planina, Chubritza, Mila, and others.
Donka graduated from the Musical Folklore High School in Shiroka Luka. She has been a featured soloist on Bulgarian Radio and Television. Since emigrating to the U.S. in 1995, Donka and her husband Nikolay Kolev have played an active role in fostering Bulgarian music across the country. Based in the New York City area, they teach workshops in their respective fields and perform solo, together, and with their ensemble Cherven Traktor.