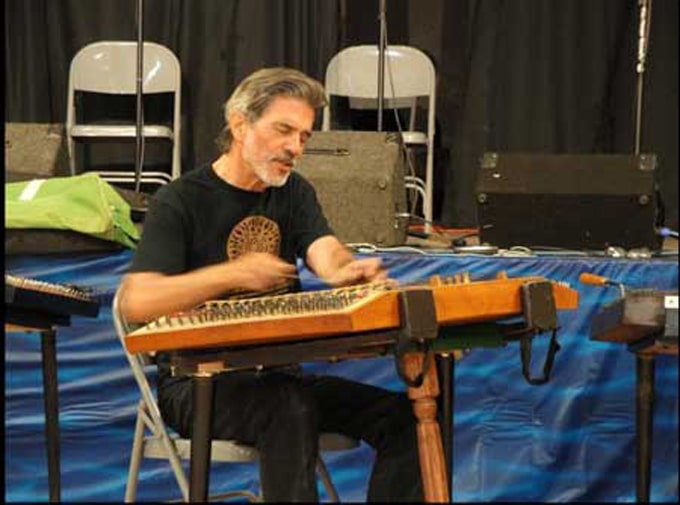 John "Yianni" Roussos
Santouri
John "Yianni" Roussos has performed on the santouri in the northeastern U.S. since 1972. He played for many years with the Pericles Halkias Family Orchestra in New York City and more recently with musicians from Andros, Andonis and Dimitri Saravanos, for the local Andriotiko communities.
Yianni is also a respected santouri maker and has crafted most of the instruments played at camp by his students. He lives in New Jersey.
Contact: Facebook
Click here for a recent article about Yianni.
Class Description | Santouri – Beginners & Advanced Beginners
Beginners will be taught by ear at their own pace; Advanced beginners will be offered more challenging material including reviews of previous scales, makams and arpeggios and pieces at a fairly faster pace.
Class repertoire: Beginners: note layout of santouri; several major and minor scales and arpeggios; and several makams, e.g. hijaz, nikriz and 1 song. Advanced beginners: more difficult versions of all of the above plus 2 or 3 songs.
The Student Concert/Student Ensemble Party is optional, and the class will decide whether we perform.
Class Description | Santouri – Intermediate/Advanced
Repertoire will be taught by ear at a fairly rapid pace.
Per several requests in 2018: we will work on gaining experience in creating improvisations/taxims in various keys/makams before and/or within a song. Repertoire is yet to be determined.
Repertoire may be made available online before camp.
We WILL perform at the Student Concert/Student Ensemble Party.