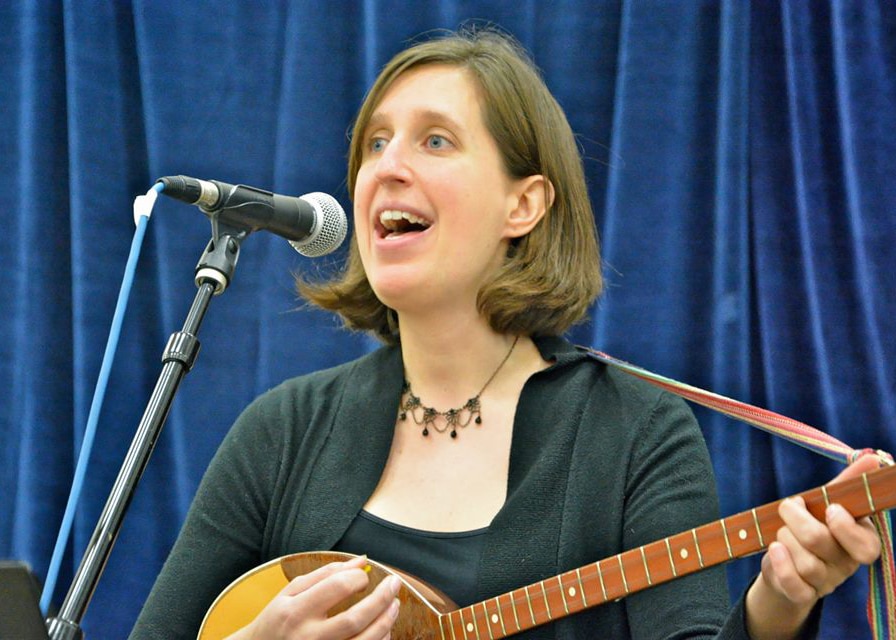 Kristina Vaskys
Children and Youth's Singing
Kristina Vaskys has taught general and choral music in New York City independent schools for 10 years. She currently sings with Accord Treble Choir and is a singer/instrumentalist in Macedonian village ensemble Niva. An East Coast camper since 2004, she is excited to be teaching at camp for the first time.
(portrait above by Jeffrey Bary)
Class Description | Children and Youth's Singing
Beginners are welcome.
The Student Concert/Student Ensemble Party is optional, and the class will decide wether we perform.
This class plans to collaborate with Čoček Nation.
Class will focus on expanding repertoire with songs from many different countries, including Macedonia, Serbia, Croatia, and Greece.
Repertoire will be taught by ear at a fairly rapid pace.