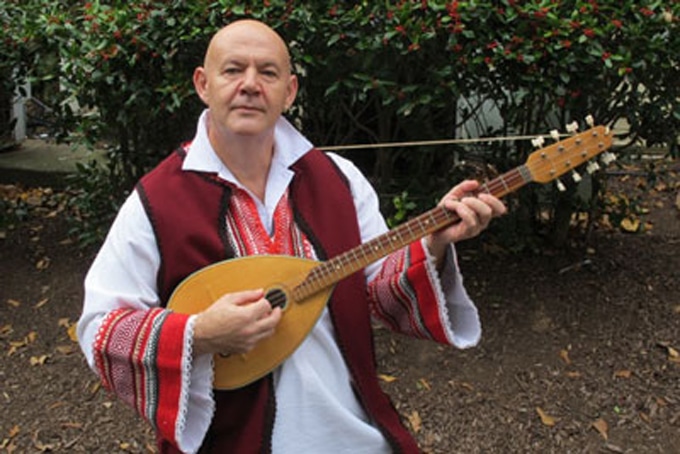 Lyuben Dimitrov
Bulgarian Tambura
Lyuben Dimitrov was born in Gorna Orjahovica, in central Bulgaria. He graduated from the "Philip Kutev" National Folklore Arts High School in Kotel, majoring in tambura. He went on to obtain his degree from The Academy of Music, Dance and Fine Arts in Plovdiv again with a major in tambura. During his school years he participated in many contests for young musicians.
Together with the well-known kaval player Theodosii Spassov, Lyuben has performed as a bass guitarist with many popular Bulgarian folklore bands, such as Band Pazardjik, Hisarskata Grupa, Orkestar Rodopi, and Orkestar Orfei, led by Bulgarian folk violin virtuoso Georgi Yanev.
In 2000 Lyuben and his family moved to Atlanta, GA, where he plays Greek and Bulgarian music at festivals, weddings, and dance events.
Facebook: facebook.com/lyuben.dimitrov