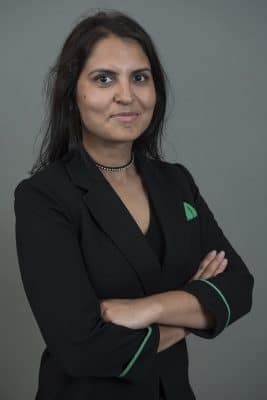 Magda Matache
Culture Corner: Romani Music & Anti-Romani Racism
EEFC Virtual Camp 2020 Culture Corner
Romani Music and Anti-Romani Racism
presented by Carol Silverman and Magda Matache
Focusing on the Balkans, we present an overview of Romani history and culture emphasizing the significant professional role of musicians and the dynamism of music and dance genres and community celebrations. We will also delve into the current human rights situation, marked by widespread anti-Romani racism in education, employment, health, housing, and the arts. The COVID crisis has exacerbated repression, with lockdowns of many Romani neighborhoods, and increasing violence. Carol and Magda will discuss the current situation, attempts to resist, and the impact of the Black Lives Matter movement in Eastern Europe; we will reserve time for questions.
Biographical Notes on Magda Matache
Margareta (Magda) Matache is a justice activist and scholar from Romania, director of the FXB Center for Health and Human Rights' Roma Program, and a Harvard instructor. From 2005 to 2012, Dr. Matache was the Executive Director of Romani CRISS, a leading organization that defends the rights of Roma. In 2012, she was awarded a Hauser postdoctoral fellowship at the FXB Center, where she founded the University's first and only Roma Program. In 2017, with Jacqueline Bhabha and Andrzej Mirga, she co-edited Realizing Roma Rights, an investigation of anti-Roma racism in Europe. With Jacqueline Bhabha, Caroline Elkins, and Walter Johnson, Dr. Matache is the co-editor of Time for Reparation? Addressing State Responsibility for Collective Injustice, a forthcoming volume exploring the issue of reparations across a broad range of historical and geographic contexts and academic disciplines. She completed her Master's in Public Administration from the John F. Kennedy School of Government at Harvard University, and her doctoral degree in Political Sciences from the Faculty of Political Sciences at the University of Bucharest.