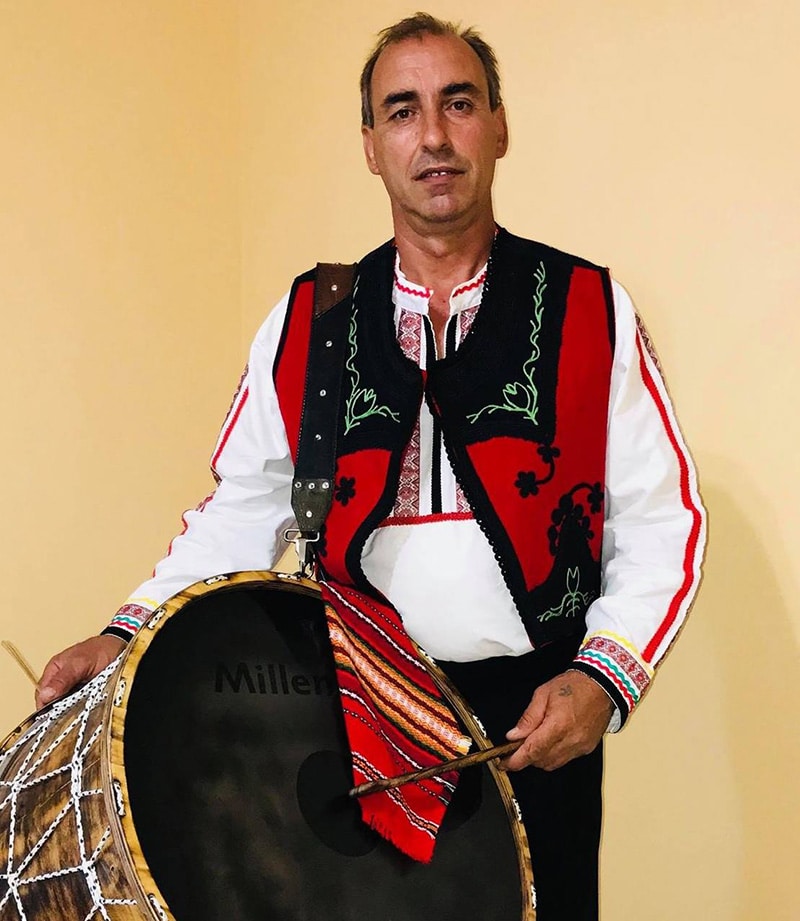 Marin Chalamov
Tupan
Marin Chalamov is from the Thracian town of Karlovo, where he began his musical career at age 15 as drummer and tupan player for the Srednogorie ensemble. Over the years he has played with numerous well-known Bulgarian bands and musicians such as Nikolay and Donka Kolevi, Rumen Rodopski, Savka Sarieva, and the ensemble Rodopski Izvori, with which he recorded on Bulgarian national radio. He played at many weddings, festivals and social events with the ensembles Kalofer and Balkani. From 1990 to the present he has been a musician and instructor with the Karlovo-based ensemble Rozova Dolina, which has garnered many prizes at international festivals in Spain, Belgium, Germany, Poland, Russia, and elsewhere.
He appears regularly with the prize-winning men's folk singing group from the Karlovo-region village of Dŭbene. In 2018 the group participated in an international festival in Montenegro at the invitation of the Bulgarian folk singer Kalinka Zgurova, where they won "Grand Prix."
In his free time Marin contributes to activities at village community cultural centers in the Karlovo district, and he teaches folk music lessons to children in the Karlovo area. Marin is also a skilled maker of tupans.