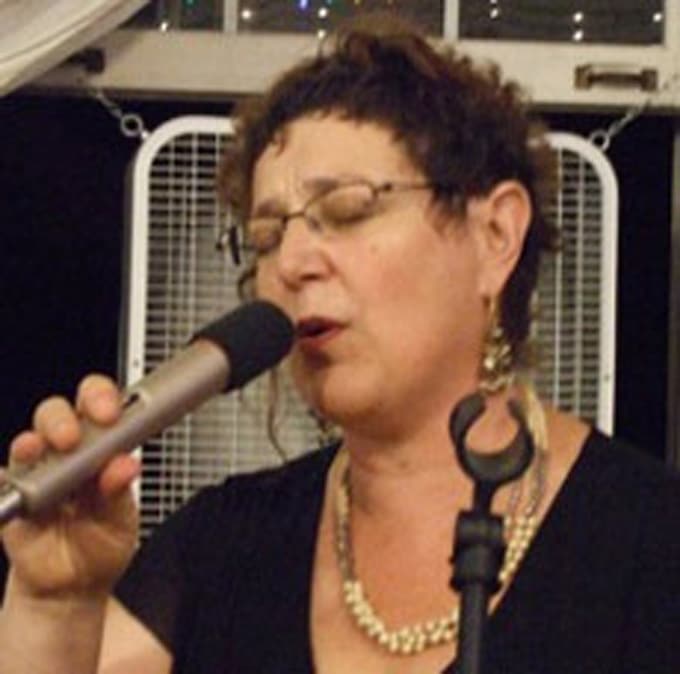 Michele Simon
Balkan Vocal Technique
Michele Simon has been involved with Balkan folk music for most of her life as a dancer, singer, drummer and teacher. She has performed with many groups over the years, including the Balkan bands Anoush, Helladelics, and Zabava! Izvorno, as well as being a founding member of Brass Menažeri Balkan Brass Band. She is currently singing once again with Kitka Women's Vocal Ensemble, after a ten-year hiatus.
Over the years, Michele has studied with numerous native-born singers, including teacher training with her mentor, Bulgarian master singer Tatiana Sarbinksa. She has appeared on recordings and stages across America and in Bulgaria, as well as on Bulgarian National TV, and, with Kitka, on Serbian TV. Michele teaches private students and workshops throughout the West, including the popular Balkan Vocal Technique class at our Mendocino workshop. As a singing teacher, Michele's specialty is integrating Balkan vocal styles with American voices, focusing on placement, ornaments, and pronunciation using innovative imagery and exercises.
Michele lives in Oakland, CA.
Contact: Facebook
CDs: Brass Menažeri, Helladelics
Class Description | Vocal Technique
Beginners are welcome.
Schedule allowing, I'm available for additional instruction outside of class.
The Student Concert is optional, and the class will decide whether we perform.
This is not a repertoire building class. Our focus is on exercises for ease and a healthy open voice. We will learn one song.