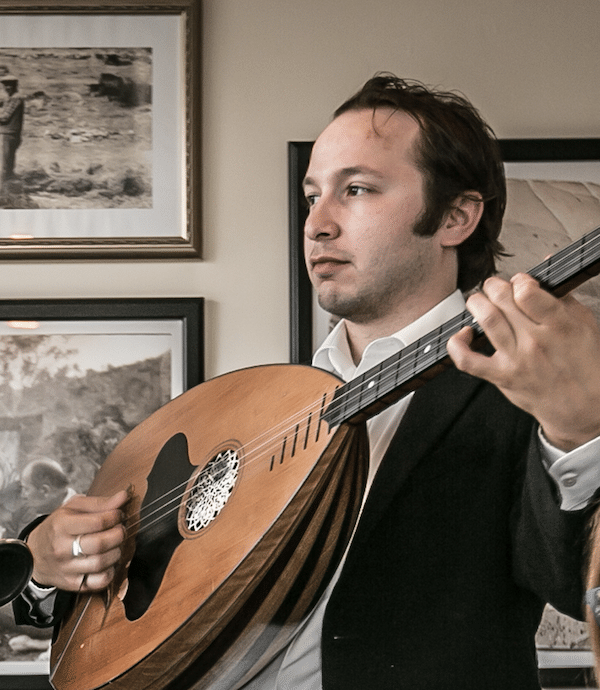 Nick Maroussis
Greek Strings
Nick Maroussis is a musician based out of Seattle, Washington, where he grew up playing strings in various rock bands in the greater Seattle area. His involvement in the Greek community and lifelong participation in the dance program at St. Demetrios Greek Orthodox Church ultimately steered his musical interest into the realm of Greek and Balkan folk music. In 2008, Nick joined Dromeno, a folk music ensemble led by Balkan music veterans Ruth Hunter and Christos Govetas.
Nick has dedicated himself to the musical traditions of Greece, focusing primarily on the laouto (Greek lute), bouzouki, and guitar. Nick has performed at a wide array of dance symposiums, concerts, workshops, and parties around the U.S., Canada, and Greece as a part of Seattle-based bands Dromeno, Palamidhi, and Pasatempo Rebetika.
Class Description | Greek Strings
Beginners are welcome.

Schedule allowing, I'm available for additional instruction outside of class.

The Student Concert is optional, and the class will decide whether we perform.

This class plans to collaborate with Christos Govetas's Greek singing classes.

Class will focus on technique, ornamentation, and repertoire for the bouzouki, baglama, and tzouras.

We will be learning the songs Aivaliotiko, Mysterio Zeibekiko, O Katathikos.