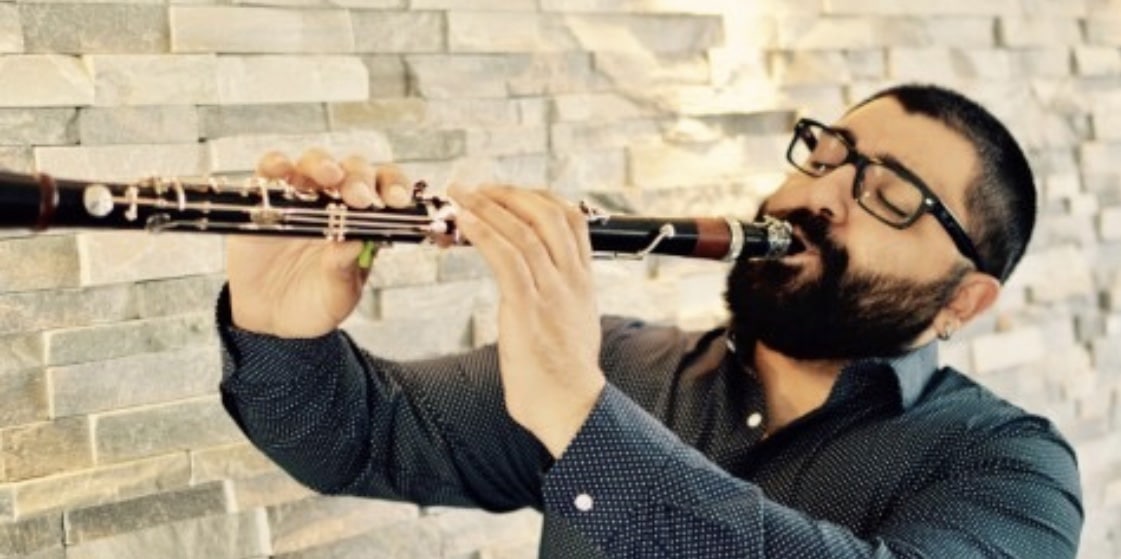 Sal Mamudoski
Clarinet
Sal Mamudoski, a self-taught Macedonian Roma musician was born in New York City in 1988. He started his musical journey at age 5 playing drums. At age 11 he began playing the clarinet and joined the Mark Twain middle school concert band, and at 12 he started playing at local Macedonian Roma weddings. Four years later he was hired to play at a wedding in Macedonia. He soon caught the attention of virtuoso saxophonist Yuri Yunakov, began his musical studies with him and then performed with him, including at concerts, festivals, and weddings all around the country with The Yuri Yunakov Ensemble.
Sal became very interested in Turkish music. Even living in New York it proved to be a difficult task to find a teacher. When he encountered Caner Tokgozol and Tamer Pinarbasi at a Turkish wedding, he says, "They blew my mind—they were so amazing I couldn't believe my ears!" They told him they were impressed by his playing and couldn't believe that he was born in NYC and was self-taught. Sal then began to study makams and Turkish classical music with Caner and Tamer.
Sal has developed his own style of clarinet playing, incorporating all the sounds from all over the world that can fit into one clarinet, and is always looking for new sounds. He has been teaching clarinet for over four years in the New York City area. He has also been featured on many recordings, including for films.
Sal has been busily pursuing his solo career, working with numerous well-known artists from the U.S., Europe, and the Middle East, performing on stages all around the world. His first solo album, to be released this summer, includes original and traditional music, featuring musicians from all over the world.