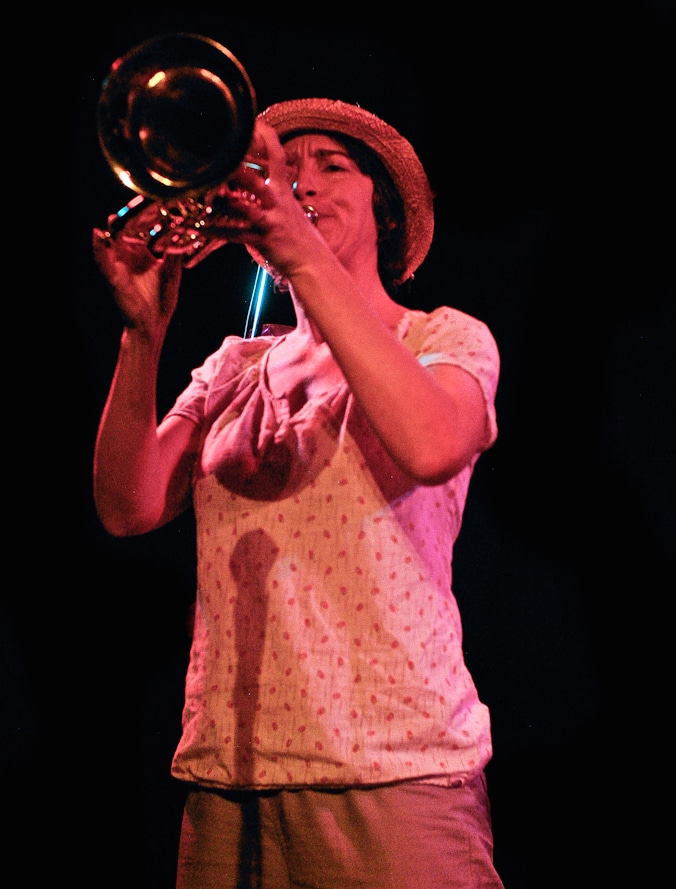 Sarah Ferholt
Kids'/Youth Band
Sarah Ferholt currently performs with Zlatne Uste Balkan Brass Band, and teaches in the New York City public schools. She is also an MCAT certified teacher of Alexander Technique. (Photo credit: Reuben Radding)
Class Description | Čoček Nation Youth Band
Beginners are welcome.
We WILL perform at the Student Concert/Student Ensemble Party.
This class will focus on ensemble work, soloing, and learning by ear.
Class repertoire will focus on brass, Greek, and probably one string tune.
This class plans to collaborate with Beth Bahia Cohen.
Repertoire will be taught by ear at a fairly rapid pace.
Repertoire will be made available online before camp.
Class will focus on technique and expanding repertoire.
Schedule allowing, I'm available for additional instruction outside of class.