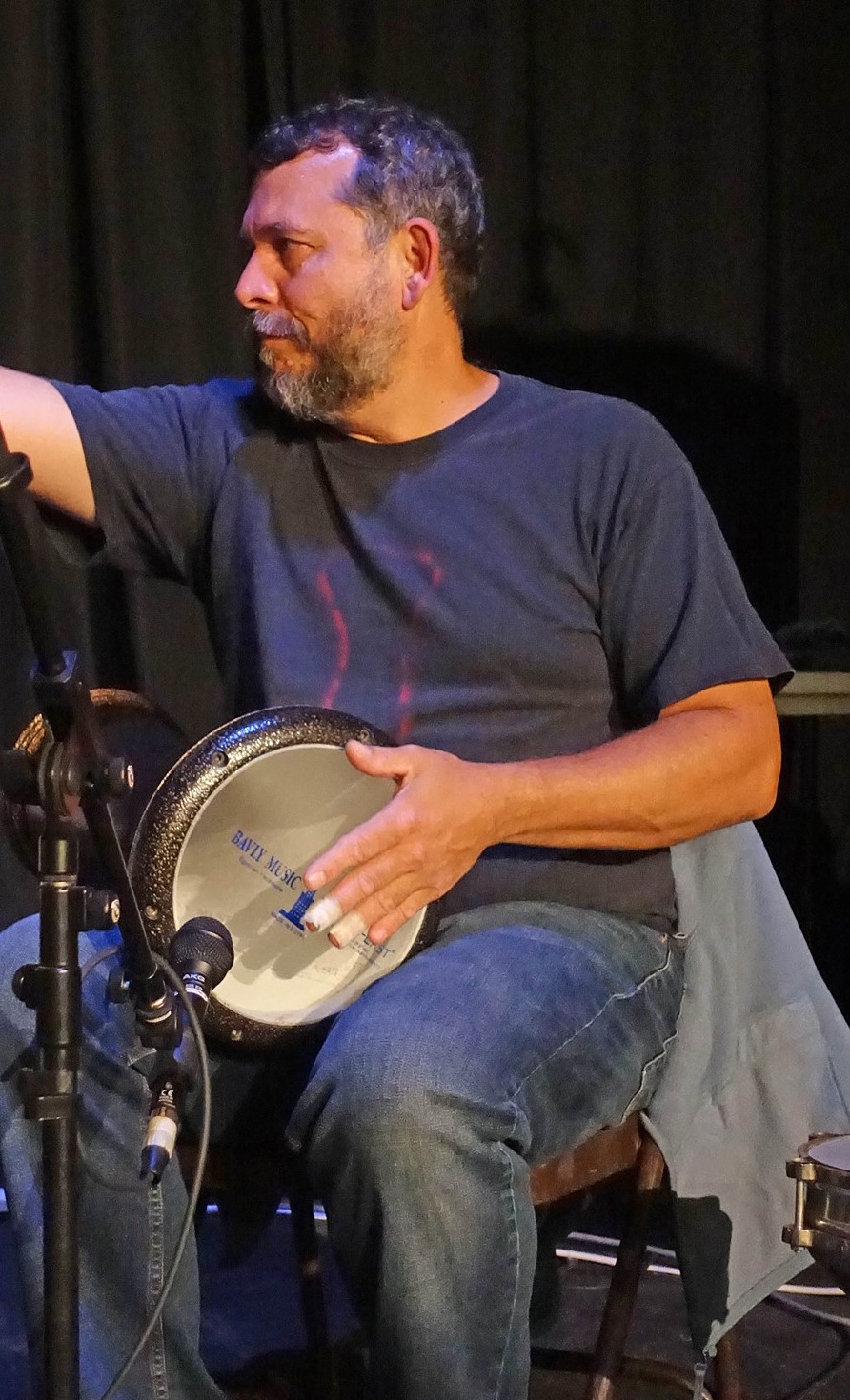 Seido Salifoski
Doumbek
Born in Prilep in the Former Yugoslav Republic of Macedonia to a Romani singer (mother) and dancer (father), Seido Salifoski grew up in the Bronx, NY, surrounded by Macedonian and Romani community folk music. Today he is known globally for his virtuosity on doumbek/tarabuka (a goblet-shaped hand drum) and the drum set in Balkan and Middle Eastern styles. As a small child, he was not drawn to drumming, but all that changed when he saw the film The Gene Krupa Story at the age of seven. Something clicked when he saw the Krupa character drop his stick, pick it up and then start playing the floor as he slowly worked his way back to his drums. He started playing the bongos and the drum set with his Hispanic musician friends and eventually purchased a doumbek during a visit to his grandfather in Turkey when he was 16 years old.
Seido soon formed a band in the Bronx with two of his cousins—another Seido (Džemaloski) on accordion and Kennedy Zekiroski on clarinet—playing for weddings, circumcision parties and other community celebrations sponsored by Muslim Romani Macedonians, ethnic Macedonians and other Balkan groups. He went on to study music at Berklee College of Music in Boston, expanding his horizons with jazz, Latin and other genres. Seido has now been performing for more than 40 years and has collaborated on stage and in the recording studio with such notable musicians as Tarkan and Omar Faruk Tekbilek from Turkey; and Theodosii Spassov, Ivan Milev, Yuri Yunakov, and Ivo Papazov from Bulgaria. As he continues to explore his roots with his own group, Romski Boji (Romani Colors), he straddles Balkan music and jazz with the bands Balkan Peppers and Paradox Trio.
Seido has taught at various camps and workshops throughout the United States, such as Darabukistan Independence Day, Penssic, Tribal Con, and the East European Folklife Center's Balkan Music & Dance Workshops. He also teaches privately.