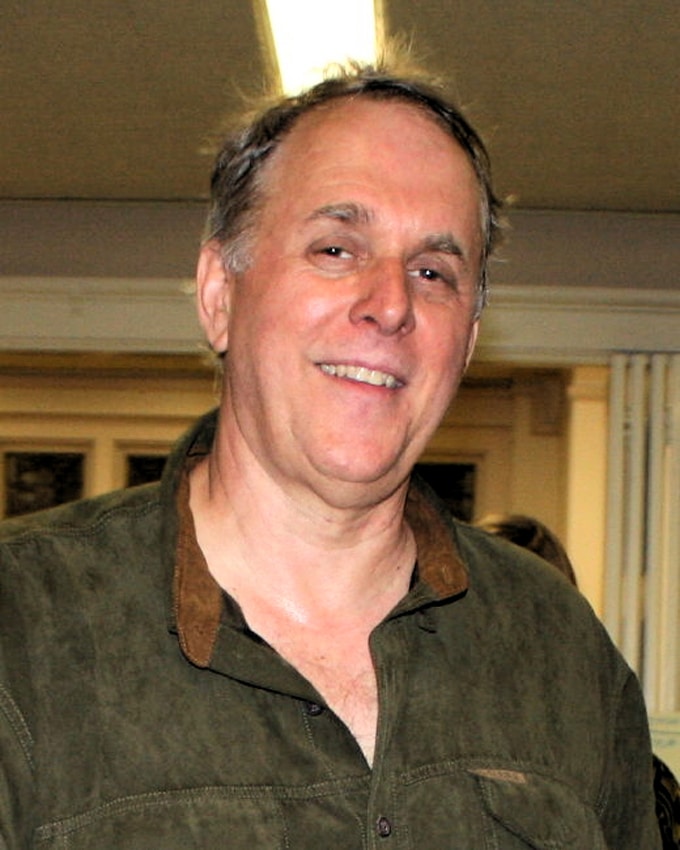 Steve Kotansky
Balkan & Albanian Dance
Steve Kotansky, known widely as a versatile dancer and teacher, has made many research trips to Bulgaria, the former Yugoslavia, Romania, Hungary and Greece. He has been a regular on our teaching staff for over thirty-five years, has taught at major folk dance camps all over North America and Europe and has performed and choreographed for many performing ensembles throughout the U.S. and Europe. Steve is active as a teacher and researcher of dance in North American Albanian and Macedonian Roma communities. He also conducts world dance programs for grades K-12 in New York-area public and private schools. Steve brings a lively, in-depth knowledge to his teaching, and an intense joy to his dancing. He lives in the New York City area.
Class Description | Albanian & Other Balkan Dance
Beginners are welcome.
Schedule allowing, I'm available for additional instruction outside of class.
The Student Concert is optional, and the class will decide whether we perform.
This class plans to collaborate with Merita & Raif's classes as well as John Morovich's classes.
Repertoire will include dances from Albania, Macedonia, Bulgaria, and the Roma.
This class is accessible to non-dancer musicians.
We will discuss strategies for learning new dances.
Line leaders are expected to rotate throughout class.
Class will focus on stylization.