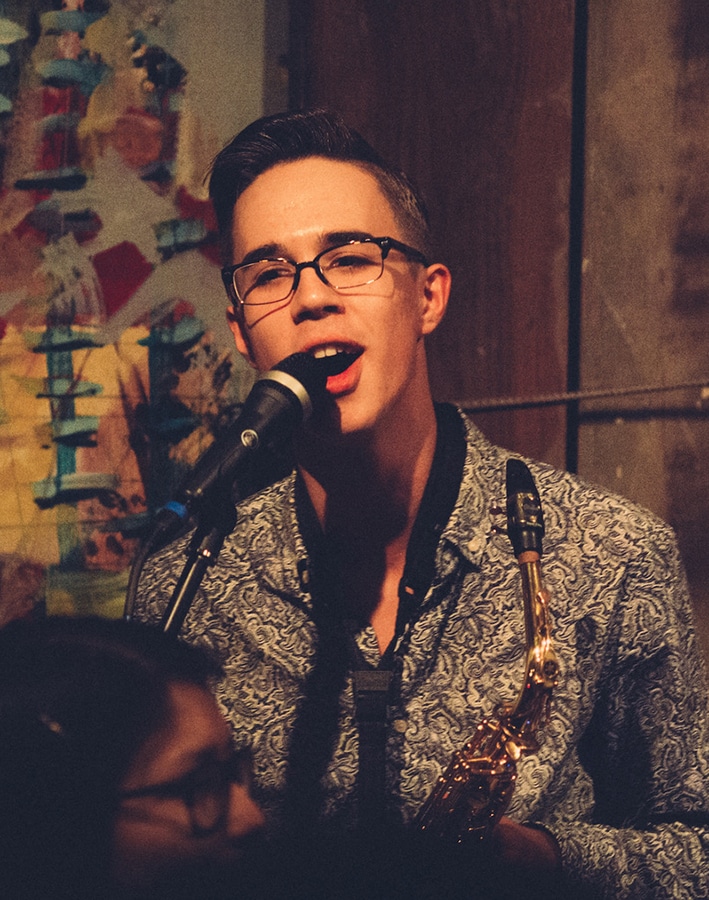 Tano Brock
Serenade
Tano Brock was born and raised in San Francisco, CA. At a young age, he began attending various music camps in California with his family, where he picked up his first instrument, doumbek. He began studying piano at age 7, and taught himself guitar at age 13. He then continued to expand his repertoire of instruments, adding saxophone and clarinet at age 13, and laouto at 17.
In 2014 he cofounded a Balkan and Latin group called Taraf de Locos, and in 2015, he engineered and produced the band's debut album. Following the release of the album, the band toured across the U.S., playing in venues from California all the way to New York City and Boston. After the tour, Tano went to Eastern Europe to study music. He spent time in Albania, Greece, Turkey, and Macedonia studying with master musicians including Albanian clarinetist Zhani Struga, and members of Kočani Orkestar.
Tano is currently based in Boston and the Bay Area. He still performs occasionally with Taraf de Locos, as well as with various other projects. Tano released a solo album of original music in 2014, and continues to compose and produce on a regular basis. He also works frequently as a composer for advertisements, TV, and film.