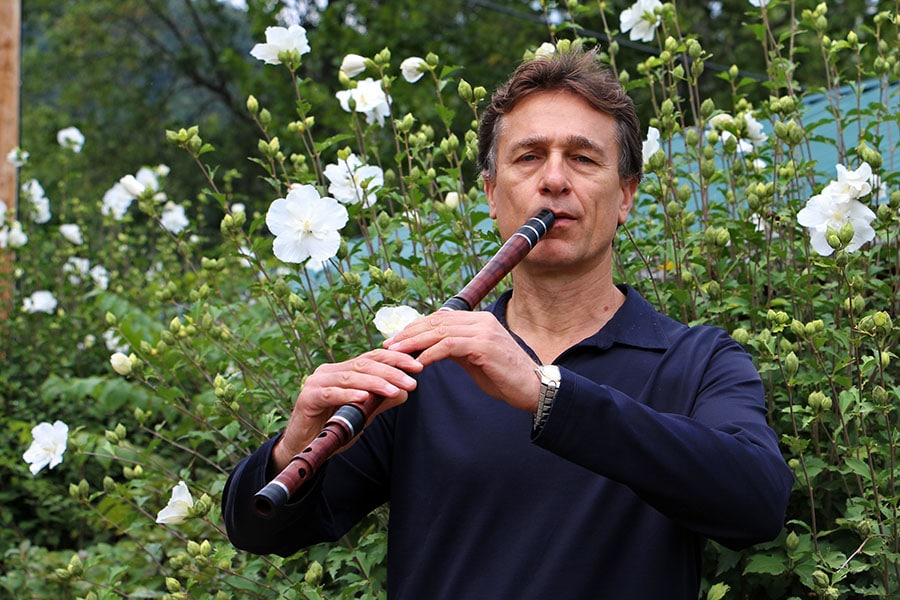 Valeri Georgiev
Bulgarian Kaval
Valeri Georgiev is from the Bulgarian Danube town of Ruse. He studied kaval in Kotel and graduated from the Plovdiv Conservatory with a degree in folk-ensemble conducting.
He performed in the Plovdiv-based ensemble Puldin, then later directed the folk-theatrical group Najden Kirov and performed with Orkestur "Horo" in Ruse. Valeri composed the theater piece "Geracite" and has arranged many folk songs and instumental melodies.
He has accompanied many famous singers, including Kalinka Vulcheva, Yanka Rupkina, Vesela and Lyuben Bojkovi and Kremena Stancheva. He resides in the DC area, where he plays with Lyuti Chushki. Valeri was a recipient of the 2008 Maryland Traditional Arts Grant. He has performed as a guest musician with the Kolevi Family Orchestra, Solomon's Dream, Balkania Orchestra from Toronto and Trio Traki from Madrid, Spain.
Website: Lyuti Chushki