Volunteer Spotlight: Camille Holmes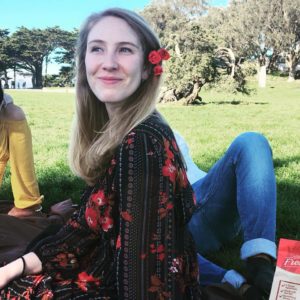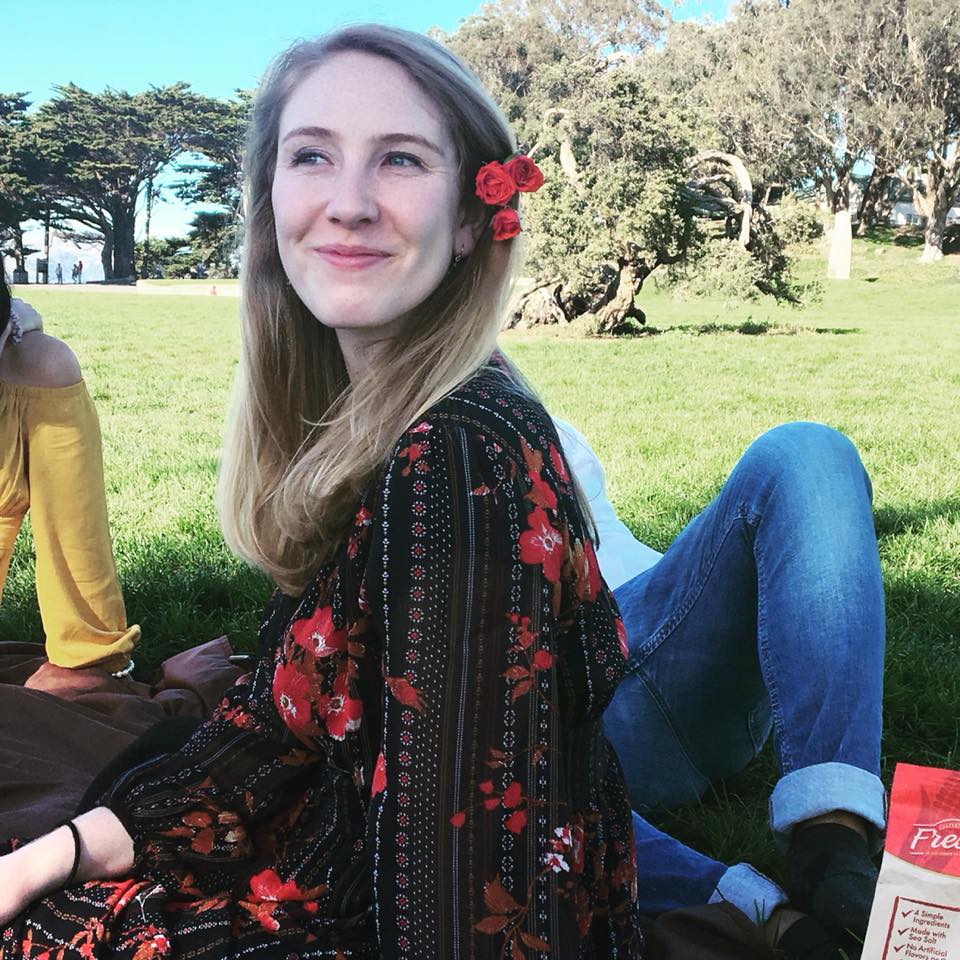 Many of you know Camille Holmes, but for those of you who haven't had the pleasure of making her acquaintance, we're excited to introduce this friendliest of west coast campers. Camille began her career with the EEFC in 2013 as an intern. She literally wrote the book on volunteering by helping us develop and organize our volunteer manual. Since 2015, she's served on the Program Committee, and we are so grateful for her spirit and years of dedication!
How did you first discover our Balkan Music & Dance Workshops (Balkan Camp), and what keeps you coming back?
I first came to camp when I was 5 years old. Dragged by my dad the first time, it was the only camp that I ever had to be convinced of going to. Since then I've only missed 3 years and look forward to it each year. I keep coming back for the music, the dance, and most of all the community. I love being in nature for a week with such awesome folks, incredible music and dance, learning, and great food!!!
What is one of your favorite memories of Balkan Camp?
One of my favorite memories of camp is that moment when I was a teenager that I realized I could actually figure out some of these dances. That in sync moment when your hands swing in the correct direction with the rest of the group, rather than against the grain. Otherwise, the best memories are with friends and late night music. Drinking endless tea, dancing all night, and the smell of the redwoods.
What inspired you to start volunteering?
I was inspired to start volunteering, because I knew I cared for the EEFC and what they are doing. Camp has given me so much joy over many years, so I fully support the growth of the organization. I want to make sure that others can feel the overpowering joy that camp brings. It feels like a great way to give back and stay involved throughout the year.
What has been your proudest moment with the programming committee?
My proudest moment was going to camp after being on the committee for a year. To experience what we as the committee had put together collectively was awesome. After the hours of calls, emails, and discussions, to attend a camp that was hugely successful made me feel proud that we made good choices with the schedules and staff.
What would you tell someone considering attending Balkan Camp for the first time? 
Try new things out of your comfort zone, and keep your toothbrush in your bag. That way you can always brush your teeth on your way home at 4am, rather than needing to stop at your cabin/tent first.